Whew. I am totally exhausted from this past weekend! It was worth it, though!
All kinds of family flew in for my baby shower! On Friday night, we all just relaxed at my house and ordered Gino's pizza. This pizza is 2 feet, 4 inches in circumference!
Then, on Saturday we had my baby shower!
I'd like to give a HUGE "Shout Out" to this girl for throwing an awesome baby shower!
Thanks, Sommer!
My sister-in-law also co-threw this shower, so props to her as well! The only picture I have of her (right now) is with her eyes closed :( She wasn't sleeping, though!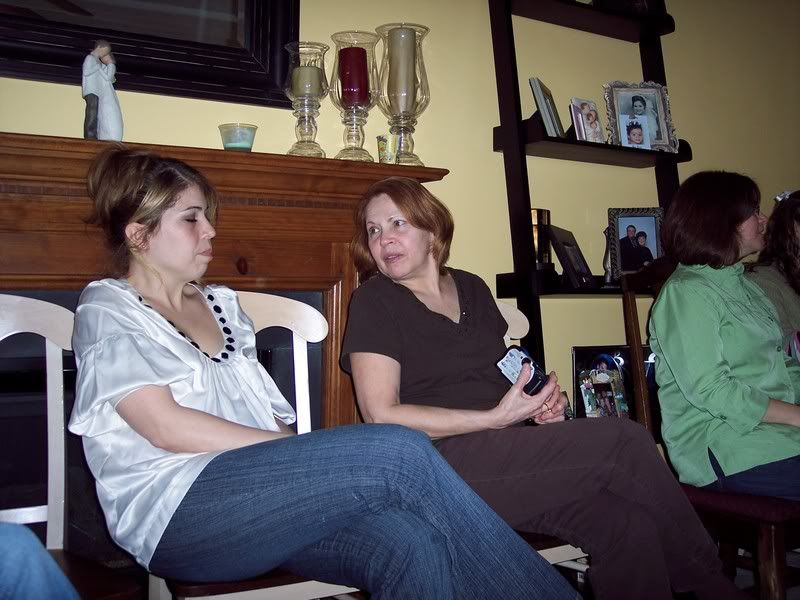 We had a really good time and the food was awesome! Here are some pictures from the partay.....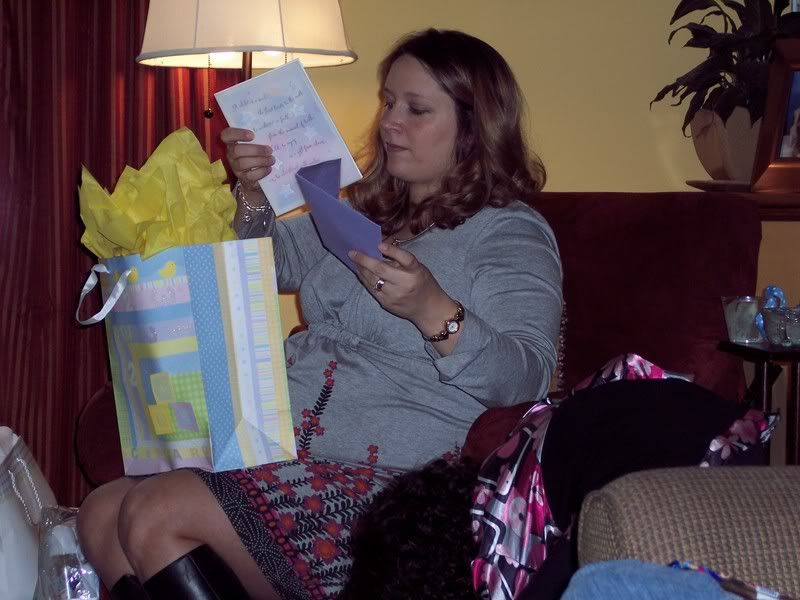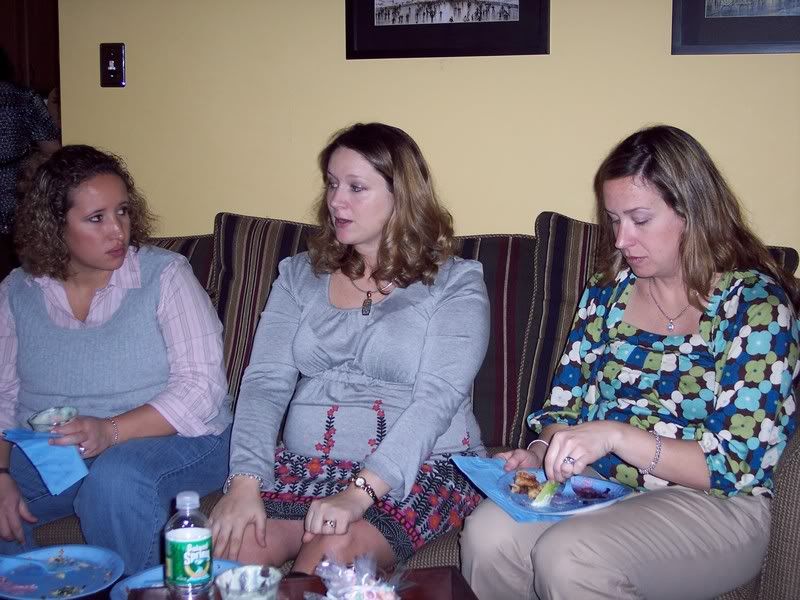 My sweet mother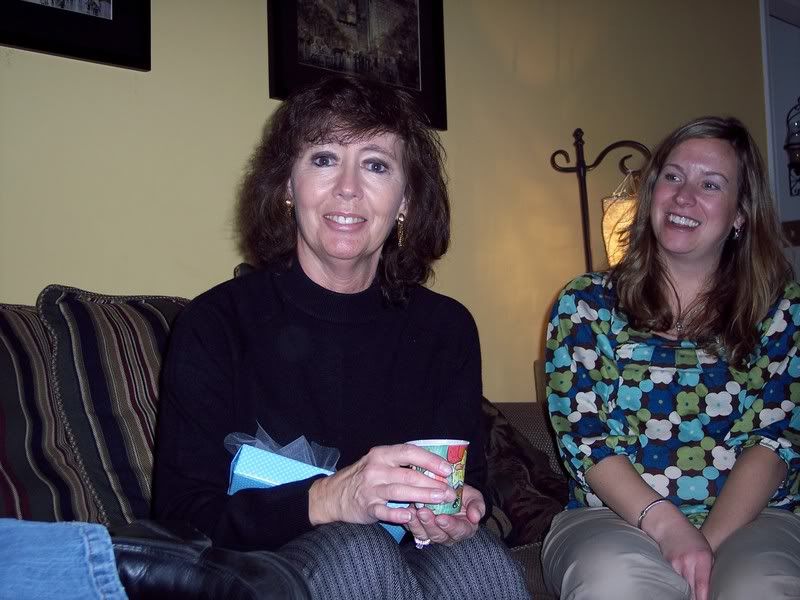 ok....this is NOT my most flattering picture (nose shot), but Alex was just sitting there and I was trying to get her to smile. She just looks so grown up in this picture, that it's scary! Scary, but beautiful :)
It was also my nephew, Marco's birthday. We came back to the house and had cake.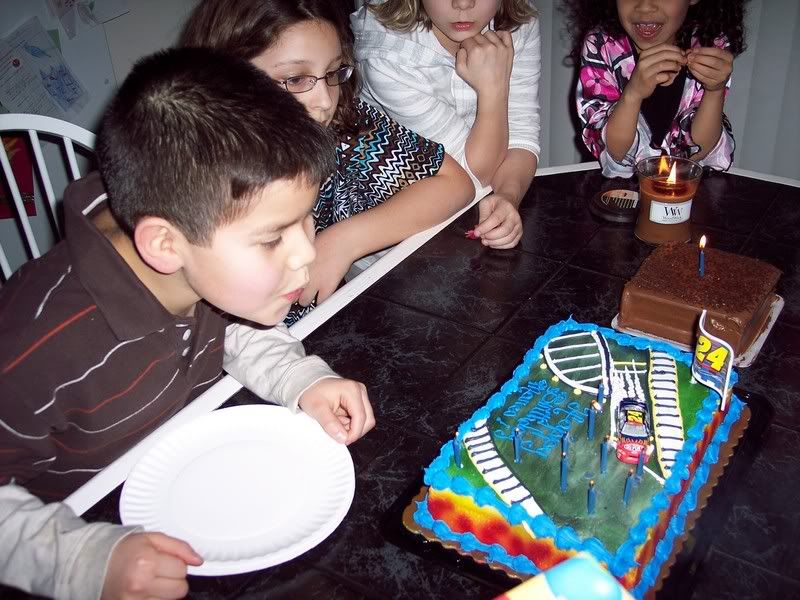 Then, on Sunday, we went to the 9am service, which is a miracle for me. I'm totally an "11 o'clocker"! Afterwards, we promised the kids we would take them swimming at the hotel pool.
By this time, I was totally exhausted. But no, I kept on going. We went to Golden Corral and then played kickball. In that order.
To end the day, my sister, JoAnne (who braved the weather and drove 12 hours to come to my baby shower-THANK YOU!) and I realized we hadn't had a picture taken together during the whole time she was here! So, we captured the moment at 9pm after a long and busy day.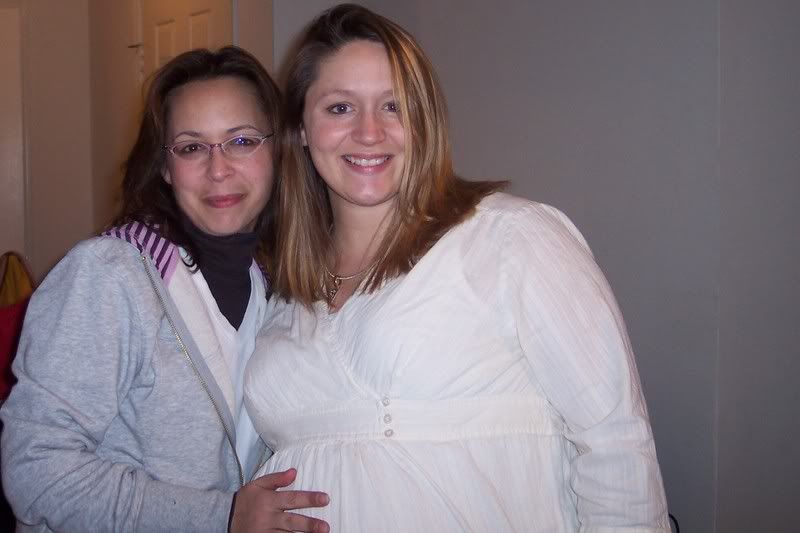 By the way, I'm paying for kickball today! I can hardly walk!
I did happen to have a doctor appointment today and by some miracle I haven't gained a pound in a month! I'm not sure how that's possible with the three parties I went to this past week and not to mention Golden Corral yesterday, but I'm not complaining!
I can't believe I only have 5 1/2 weeks left! We will start working on the nursery "hard core" this weekend. We now have the crib and changing table (thanks Mom and JoAnne!) so the nursery actually looks like a nursery now!
Well, more to come! I have a work baby shower tomorrow, so that should be fun :)