Here are some of the baby shower pictures from the shower that Eddie's work threw us:
This is just one of Eddie and I. Notice the litte table decor :)
They had this game where they melted different candy bars and poured them in diapers and you had to smell it and guess what candy bar it was. Eddie doesn't look too sure about this....
Then of course I go up there to guess and apparently Eddie thought this was hilarious...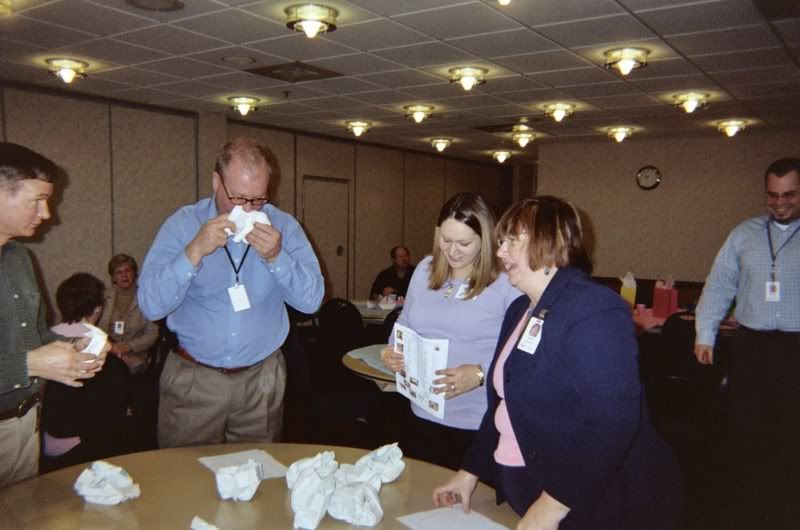 This is just some of the 'kids Eddie works with. We all had such a good time :)