Well, now that I have batteries in my camera, I can post this long overdue picture of my baby boy! This was from about 2 weeks ago. He's getting to be such a little chubs! To help you out, he is facing left and his arm is in front of his face. It almost looks like he's singing or laughing!
As a point of comparison, here is his Ultrasound picture from when I was 5 months pregnant...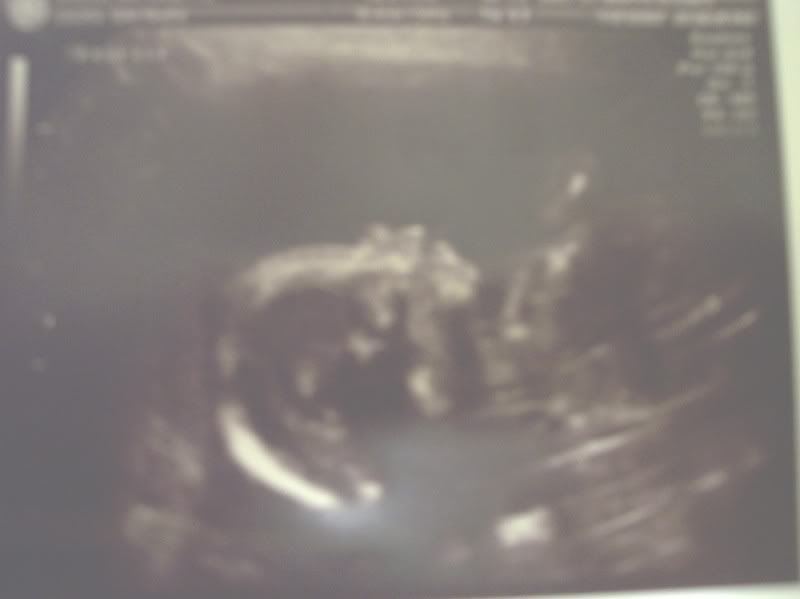 Here is my other "angel" who wanted me to take a picture of her experimenting with her new found talent of being able to make her eyes move in two different directions.....