First of all, I have to say, I LOVE to plan parties! Yesterday was Eddie's birthday. So, last week I decided to call up Eddie's boss and let him know that I wanted to throw Eddie a surprise birthday party at work. I wanted to make him cupcakes, but he would know they were for him, because once I make cupcakes or something sweet, there is NO hiding it in my house!
So, Eddie's boss called Eddie into a "meeting" and while he was there, I went and decorated Eddie's office...er...I mean "cube"!
Then I went and decorated the party table!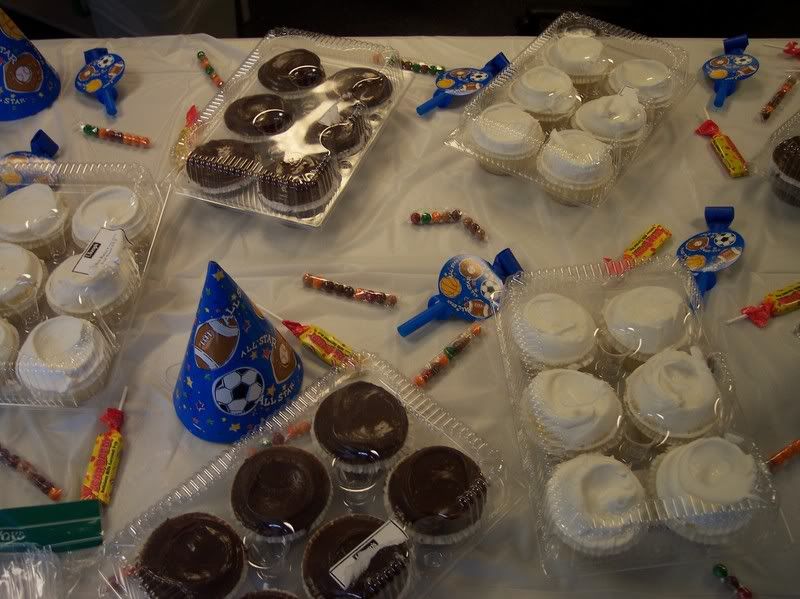 Then, Eddie came around the corner, totally surpised!
Then, Eddie's work surprised ME and had a mysterious gorilla come up for the party fun! It ended up being one of Eddie's co-workers!
It was such a good time! They are such great people there. I am really feeling sick still and have anotehr dr. appt. today. My face has the "gathering nuts for the winter look" that you get when your pregnant. I hate it. Oh well. This time next month, my boy will be one day old! (that is, if he doesn't come sooner!)