I am so sad! Aron had his first haircut today and now he looks like a little boy, not a little baby! I can't believe how fast this little guy is growing! It's crazy!
We went to this great little place here in Richmond called
Pigtails and Crewcuts
and they did a great job! They even put in his favorite tv show, Thomas the Tank Engine! That kept him still, so they could do their job! For what I paid for the dang haircut, they should have let me keep the dvd!!! I just wanted to go someplace special for his first haircut, so from here on out, it's the good 'ole barber shop for this little man!
The BEFORE: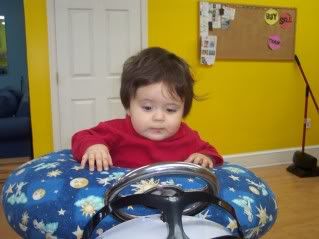 DURING: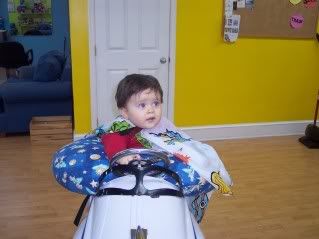 AND AFTER: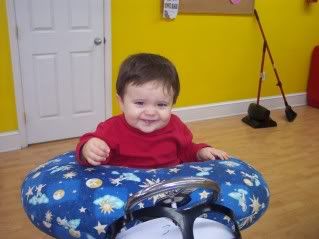 And this is just a random video of him making this little noise. It's hard to explain, so just take a look. He was doing this while we were walking around the mall this morning. Everyone who heard him got a little chuckle out of it!