Well, today I woke up and got to The Children's Orchard a little early (like 10 minutes before it openend). Well, there was already a line waiting! I made it to
4th in line and by the time the store opened, there was about 15 people behind me! Craziness! Well, I stuffed 2 bags FULL of clothes! Unfortunately, the bags they gave us were only about 6 inches tall and 5 inches wide, so I had to be really creative and ROLL the clothes up like hot dogs and shove them in there! I ended up getting 7 outfits in each bag! My closet is a LOT fuller now and here are just a couple of my favorite outfits!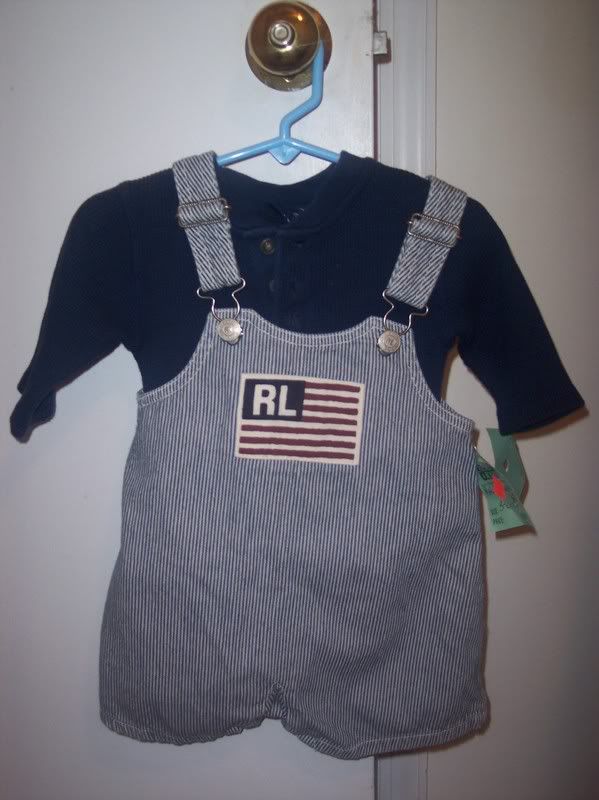 Also, today we finally finished our registry at Babies R Us, but we still have Target to go. I guess we'll do that tomorrow.
We came back home and wanted to go to a house in our neighborhood that goes ALL OUT during Christmas! We decided to make some hot chocolate to go, bundle up and bring the dog and walk there. It's only 3 blocks away and the weather was nice and crisp. Here is a picture of Eddie and I...
And here's Alex and Eddie....ignore his face...apparently he wasn't "ready"...