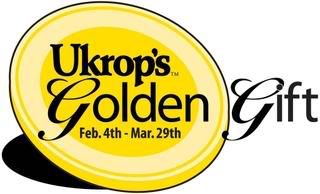 OR

I'm not sure if this is going to be good news or bad!
In the Times Dispatch today, it looks like Harris Teeter is (possibly) buying out Ukrops!
I am feeling kind of bitter sweet about this one.
Ukrops is a christian owned grocery store chain that is locally owned. They sponsor just about everything here in Richmond, including the famous Ukrops 10K!
On the other (and *ahem* selfish) hand, Harris Teeter oftentimes TRIPLES coupons!
Not to mention, I would be working ABOVE the Harris Teeter! For those of you that don't know, the YMCA that I work at is above a Ukrops grocery store! Let me tell you, it definitely has it's advantages!
Very interesting! I'm going to miss people rolling my groceries out to my car for me!