Well, this week isn't too bad considering there were no coupons in this past Sunday's paper!
I'll start with Ukrops. Of course, there is the thrift section! I was able to grab some low fat Brie cheese there today for only $4!
Also, they have their Kellogg's cereals 3/$5. That in itself is not a bad deal, but to make it even sweeter, first head on over to Food Lion and go in their cereal isle and grab 3 of their $1.00 off any Kellogg's cereal. Then, go to Ukrops and you can get the cereals at 3/$2!!!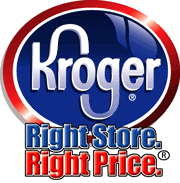 Also, you know the Kellogg cereal that is sold individually in the little bowl and all you have to do is add milk? Well, those are on sale this week at Kroger for only $1. Grab some more of those coupons and go "Krogering"!

For Walgreens, you are going to want to go there asap! All of their Easter candy is on sale for 50% off. This is perfect for their easysaver rebate of $5 from Hershey's. If you are lucky enough to grab some of the Hershey kisses, they are only $1.25 each. Buy 4 of them to total $5 and you will have 4 free bags of Hershey kisses after you submit your rebate. They didn't have any Kisses at my Walgreens, so I grabbed 4 bags of Hershey's Bliss chocolates. They were $2 each, but I used my $1.50 off of three bags of Hershey's chocolates, so at the end of the day, I only paid .38 cents per bag of Bliss chocolates. Not free, but not bad!
If you have the $1.50 coupon and you can get 4 bags of Kisses, you could turn this deal into a moneymaker and be in the green $1.50!
If you do not currently subscribe to the All You magazine, I urge you to do so! It is SO worth the money!
I just read in there this little tidbit of information:
If you have a buy one, get one free coupon and the store has the same item on sale buy one get one free, you will get BOTH items for free!!! I never knew that! This magazine is choc-full-of handy bits of information in addition to the loads and loads of coupons and recipes in there!!! I just signed up online last week to subscribe and I already got my first magazine in the mail this week! Talk about fast! Most magazines say your first issue will arrive in 6-8 weeks!
For today only, drive over to Maggie Moo's and get your free scoop of ice cream in "celebration" of tax day!
Although this isn't a "freebie tip", I thought I'd share my experience with Cracker Barrell (the one off of Mayland Drive)recently. We went there to eat about 2 weeks ago and had a less than pleasant experience. Instead of just "sucking it up" and saying "I'll never go there again", I decided to submit my restaurant experience to them via there feedback form online. Next thing I know, in today's mail is a gift certificate to Cracker Barrel for 4 FREE ENTREES! No price limit!
My point is that if you eat out somewhere and have a bad experience, share it with their corporate office. You never know what they might give you to make up for it.