First, can I say it is good to be home! Whew! I am exhausted!
We have been in New Jersey for the last week because Eddie was in his friend's wedding and we stayed a little longer to enjoy Eddie's family up there. The car trip alone was an adventure all in itself.
It was nice seeing Grandma and Grandpops Rivera, though. It's funny to see them with little Aron. They just spoil him rotten!
Then it was off to the wedding of the century! I mean, these folks went ALL OUT! They had a violinist during the cocktail hour, which by the way, had like 20-30 different food stations, and elaborate ice sculpture...I could just go on and on about it! The reception was fabulous also! The BEST filet mignon I have ever had! Then, as if we didn't eat enough already, on the way out the door, they were making "to go" bags of Italian Donuts called "Zipoli's". Oh.....my......gosh....I think I died and went to heaven on this delicious little puff of a donut!
Aaaaaaaanyhow, here is a picture of Eddie with his friend, Gino. They have been friends since elementary school!
Of course, Eddie was feeling like a "playa" because he got to escort TWO bridesmaids. Hands off, ladies! He's mine! :)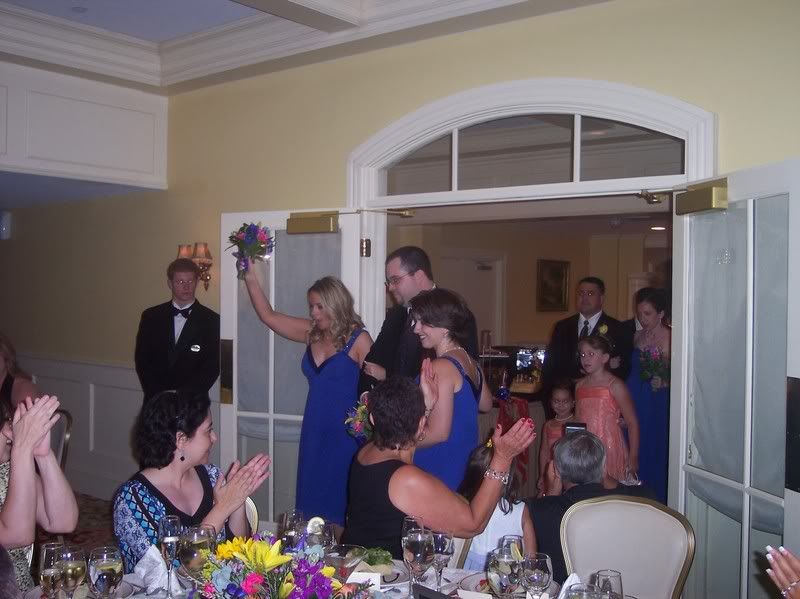 Here is the proud grandparents with their new grandson.
On the way back home to VA, we encountered the worst hail storm I have ever been in. I was so scared I almost started crying! I thought for sure our windshield was going to come crashing in! I kept it together for the sake of the kids, though. We pulled over to a gas station and I took a picture of it!
All of those little white things are pieces of hail. Eddie and were joking that we should stand on the side of the road and make signs that say "Your on your way to hail!" and "Your going straight to hail!" for the cars on the other side that were getting ready to drive into the storm!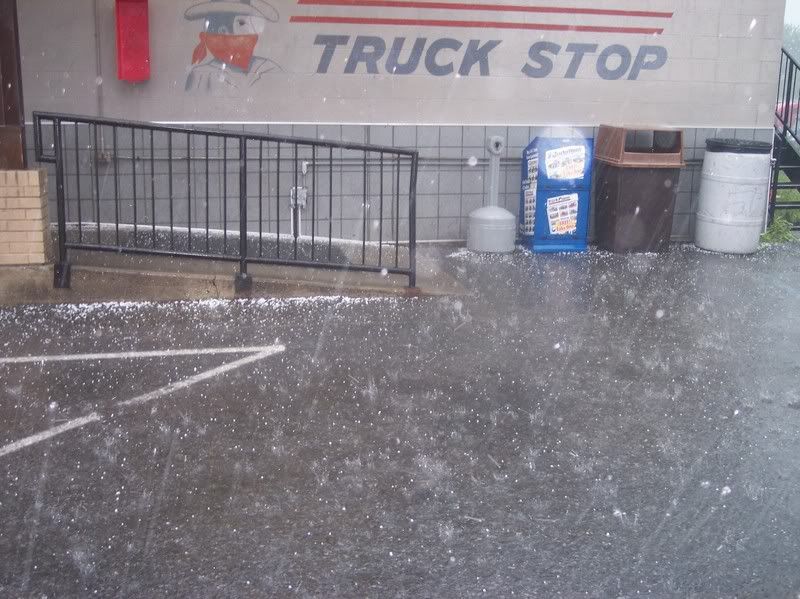 Well, that's about it for now. This week is a little crazy. School is getting ready to start up soon and I have to plan the back to school breakfast for the teachers and the breakfast for the kindergarten parents. I'll have to post more on that soon :)