Whew! Finally! I'm back from the 'burg! Alex went to Camp Hydaway! How awesome is that??! I remember going there as a kid! It was always so much fun. It's changed a lot since then. They have cabins with a/c and a huge slide that goes into the lake. Alex spent the night there all week!
I took some pictures-
This is the hill that I remember walking up and down and up and down as a kid...
This is a view of the big slide that goes into the lake from the top of the hill..
This is the new pavillion..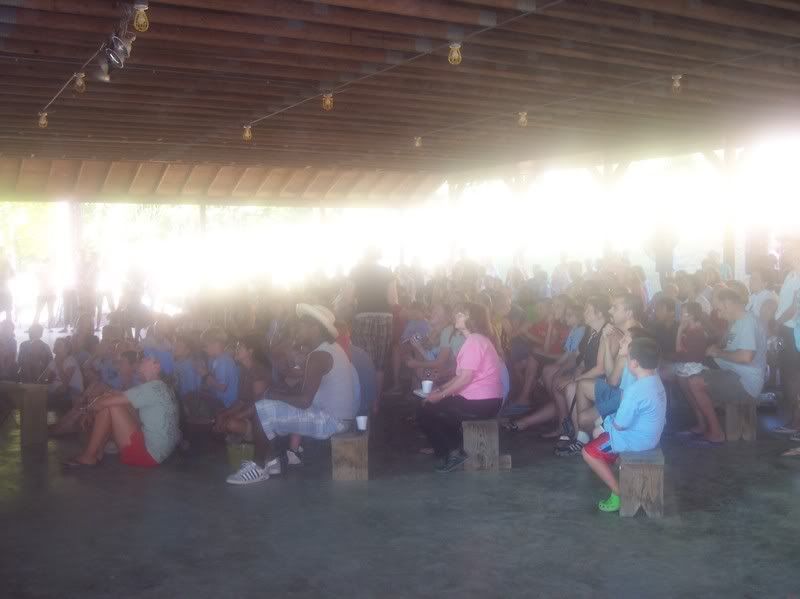 This is the field behind the pavillion. We used to play tons of water games there and the building to the left is where we used to eat all of our meals!
This is a close up picture of the slide. This thing is huge!
This is the "beach". The sun was shining right at me, so it's not that clear. But if you look hard enough, you can see the dock in the middle that we used to swim out to and dive off of!